True Alignment with Our Clients
Each of our senior bankers has at one time been a principal, and thus we seek to create true, long-term alignment with our clients beyond a one-time transaction. This has often resulted in us taking an equity position in clients alongside growth capital as well as repeat capital formation and M&A assignments over the years with clients who have become trusted partners.
Britehorn specializes in selling middle market companies – and we excel at finding the highest quality buyers for the companies with whom we work. Contemplating the sale of a business can be daunting and fraught with misinformation. We simplify and streamline the process by offering management independent and unbiased advice. Once the decision to sell has been made, we start with a comprehensive understanding of a seller's objectives – including business culture, valuation, structure, and desire for future involvement – and then run a highly professional and efficient process staffed by senior investment bankers with decades of experience. And when it comes time to select the right buyer, we are with our clients every step of the way to evaluate the merits of each offer and shepherd the transaction through diligence and a successful closing.
Similar to our sell-side practice, Britehorn works with corporations and private equity groups seeking acquisition opportunities. We have a strong track record of successful buy-side engagements in relation to public or private targets, and are able to advise interested buyers on attractive acquisition candidates through our global network of relationships.
Britehorn frequently combines the experience of its M&A and restructuring professionals to advise buyers and sellers of distressed businesses/assets. We look to identify creative tactical or strategic solutions to unlock value in every situation. We recognize that executing M&A in distressed situations requires incremental skills that are not always required in traditional M&A deals. Some of these skills include working with a highly levered acquirer or target, navigating the bankruptcy process, performing a valuation that can withstand court and shareholder scrutiny and managing inherent conflicts of interest among different constituencies.
Capital Formation
We work closely with entrepreneurs and management teams to devise the best capital formation strategy, taking in to account important considerations around structure, valuation, timing and company culture. Because of the breadth of our network, and our access to proprietary transaction data, we are able to open doors to funding sources that meet the specific needs of our clients – offering true alignment and deal terms that insure mutual success.
Strategic Advisory
Britehorn advises companies, financial institutions and governments on a wide variety of operational issues. We offer expert advice backed by extensive transactional experience unconflicted by trading or research activities. Our team has helped clients secure strategic partnerships, joint ventures, execute growth strategy and undergo operational, financial and legal changes necessary to pursue a capital formation or M&A event.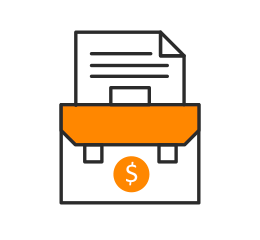 "We really appreciated working with Britehorn when selling our company. They helped us optimize everything internally before going to market, brought a variety of buyers to the table, and made sure to get us to the best end result."
Clayton Cornell, Founder/CEO, SolarLeadFactory
"I'm not sure we would have ever gotten here without the help of the Britehorn Partners team... Their process-driven approach to the transaction resulted in us finding the perfect acquisition partner and getting the deal closed in an efficient and timely fashion."
Chris Blum, CEO, ATR